Announcing the Beta Launch of Engine, Factual's Mobile SDK
Today we are announcing the beta launch of Engine, our mobile SDK. Engine, fueled with Factual location data, makes mobile apps more powerful by giving them the ability to intelligently take action on the real world circumstances of mobile users. Engine does this by analyzing device location and movement in real time to distinguish between different user circumstances. Circumstances span place, time, activity, and behavior: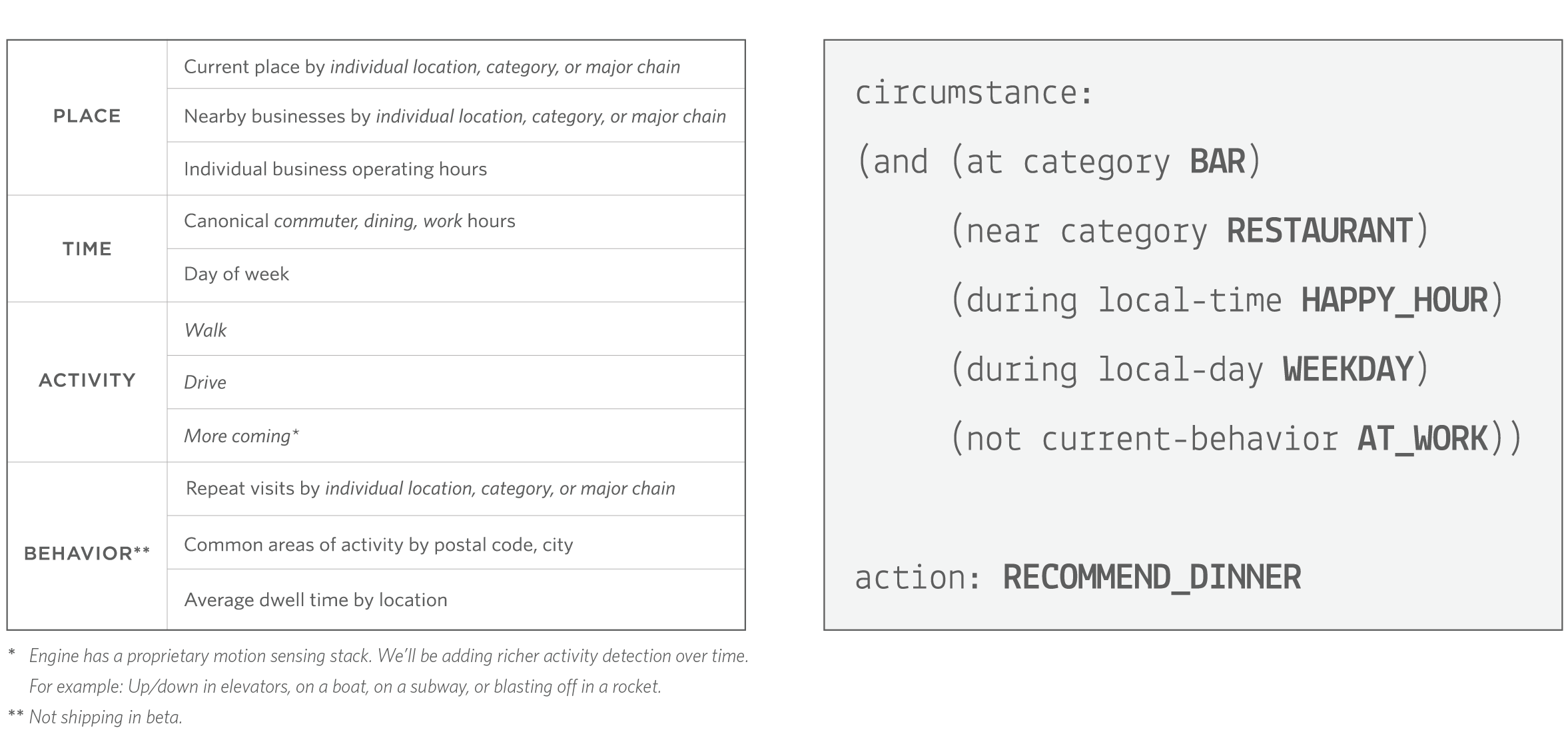 Imagine a busy weekday happy hour at a popular cocktail bar. Many people are at the bar at the same time, but each is in a different circumstance: one customer just finished his drink and is about to leave, a waiter is just starting his shift, and a neighborhood regular is hanging out at the bar. Apps should react differently to each of these different circumstances, or, in some cases, not act at all.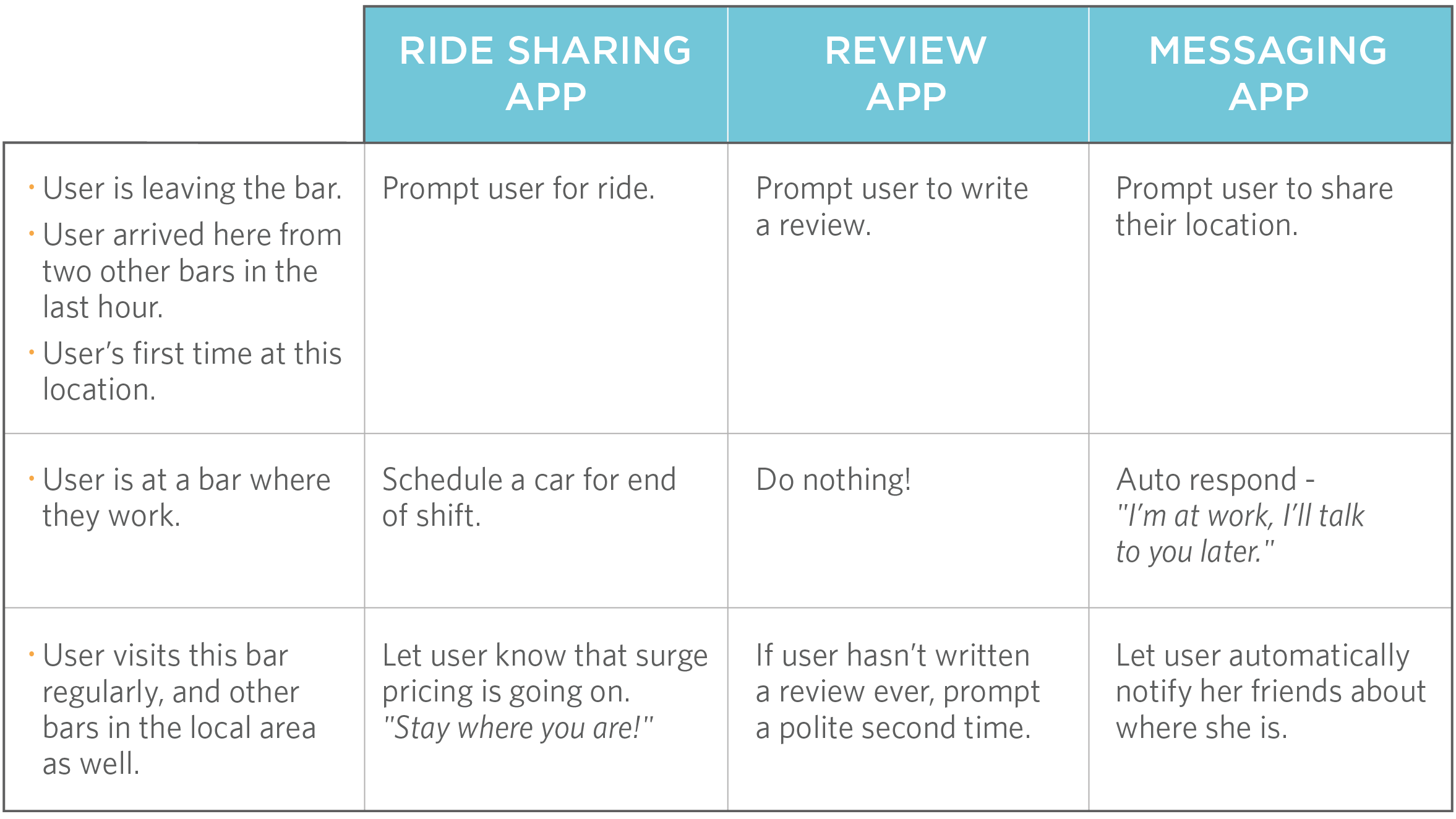 Engine is launching in beta. Developers can join the beta and use Engine for free through the beta period. It's currently iOS only, with Android support coming in early 2017. It is available in the United States, with international coverage coming soon on a country-by-country basis. Learn more about Engine on our website and in our developer documentation.