Announcing Factual's Geopulse Geotag with Launch Partners Dropbox & Tastemade
We're very pleased to announce the release of Factual's Geopulse Geotag, a reverse geocoder optimized for the geographic labelling of images, messages, events, and digital assets created on mobile devices. Geopulse Geotag features global coverage, high-volume API access, economical pricing, entity IDs, and an on-premise option. It is powered by data from OpenStreetMap and other open data sources, cleansed and normalized by Factual.
Geopulse Geotag is the latest tool in Factual's workbench of context-enhancing mobile services. With billions of mobile devices generating torrents of longitudes and latitudes, Geotag translates coordinates into their corresponding country, state, city, neighborhood, and street. Unlike most reverse geocoders, you keep rights to the data (within the terms of the source), and ours is priced to be affordable for those that see hundreds of millions to billions of points regularly: reverse geocoding at the scale required to contextualize today's mobile world.
The checklist:
Global: available for all countries.
High-Volume Tiering: affordable geotagging by the millions (or billions).
On-Premise or Hosted: run on your servers, or use our REST service.
Entity IDs: explicit identifiers from Factual's World Geographies dataset.
OSM Data: growing faster than any other map database.
Fast: between 4k and 6k queries per second on commodity hardware.
We're especially proud to release Geopulse Geotag with Carousel by Dropbox and Tastemade as launch partners.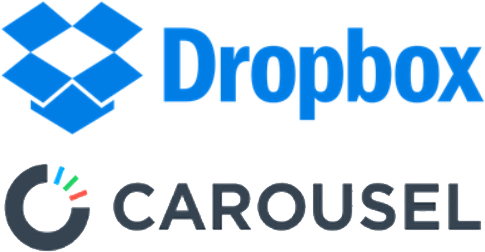 Carousel by Dropbox is a photo gallery product launched in April 2014. It's a single place to view, organize, and share all your photos and videos on your phone and in your Dropbox. Carousel will use Geopulse Geotag to show users where photos and videos were taken and help them stay organized.

The Tastemade App (on iPhone, iPad and Android) is a fun and easy way for consumers to create and share high quality videos about their favorite restaurants, all from their phone in minutes. Consumers now have a curated and geo-specific video guide to the best restaurants near them. Tastemade uses Geopulse Geotag to tag videos with location data, helping build this global database of amazing restaurants.
In addition to the 65+ million businesses and landmarks available through Factual's Global Places data, Geopulse Geotag provides today's mobile-centric world with the affordable and powerful contextual service it demands.
We are releasing the on-prem version as production-ready; the hosted API is in beta. To learn more about Geopulse Geotag:
Tyler Bell
VP, Spatial Things