Announcing Tailored Location Segments, a New Geopulse Audience Feature Enabling Custom Location-Based Audience Segments
Today, we launched the latest enhancement to Geopulse Audience, Tailored Location Segments. Tailored Location Segments allow marketers to create completely custom audience segments from scratch based on any definition of place and time. These user-created segments can then be combined with any pre-defined segment in Geopulse Audience, enabling marketers unprecedented ability to create the precise audience that best meets their needs. Traditionally, marketers have been forced to choose from pre-defined audiences in a picklist, limiting their campaigns to the availability of targeting – we are reversing that model, enabling marketers to craft their targeting to best fit their ideal campaign.
For example, two brands target audiences may be fitness enthusiasts. However, one brand's ideal fitness enthusiasts may be people who go to the gym or other fitness centers, while another's may be those who primarily engage in outdoors activities. In the traditional audience model, both would have to settle for a pre-defined "fitness enthusiast" that mixes their ideal audience up with others they are less interested in reaching. With Tailored Location Segments, each brand can create their ideal segment. The first brand could create their own segment of "fitness enthusiasts" reaching people who visit gyms, yoga studios, spinning centers, etc. The second brand can tailor their campaign to reach people in parks / recreation areas, cycling stores, running stores, outdoor tracks and the like. And if one of the brands wanted to narrow it down to "fitness moms" they could add Factual's "moms" segment and further refine their audience.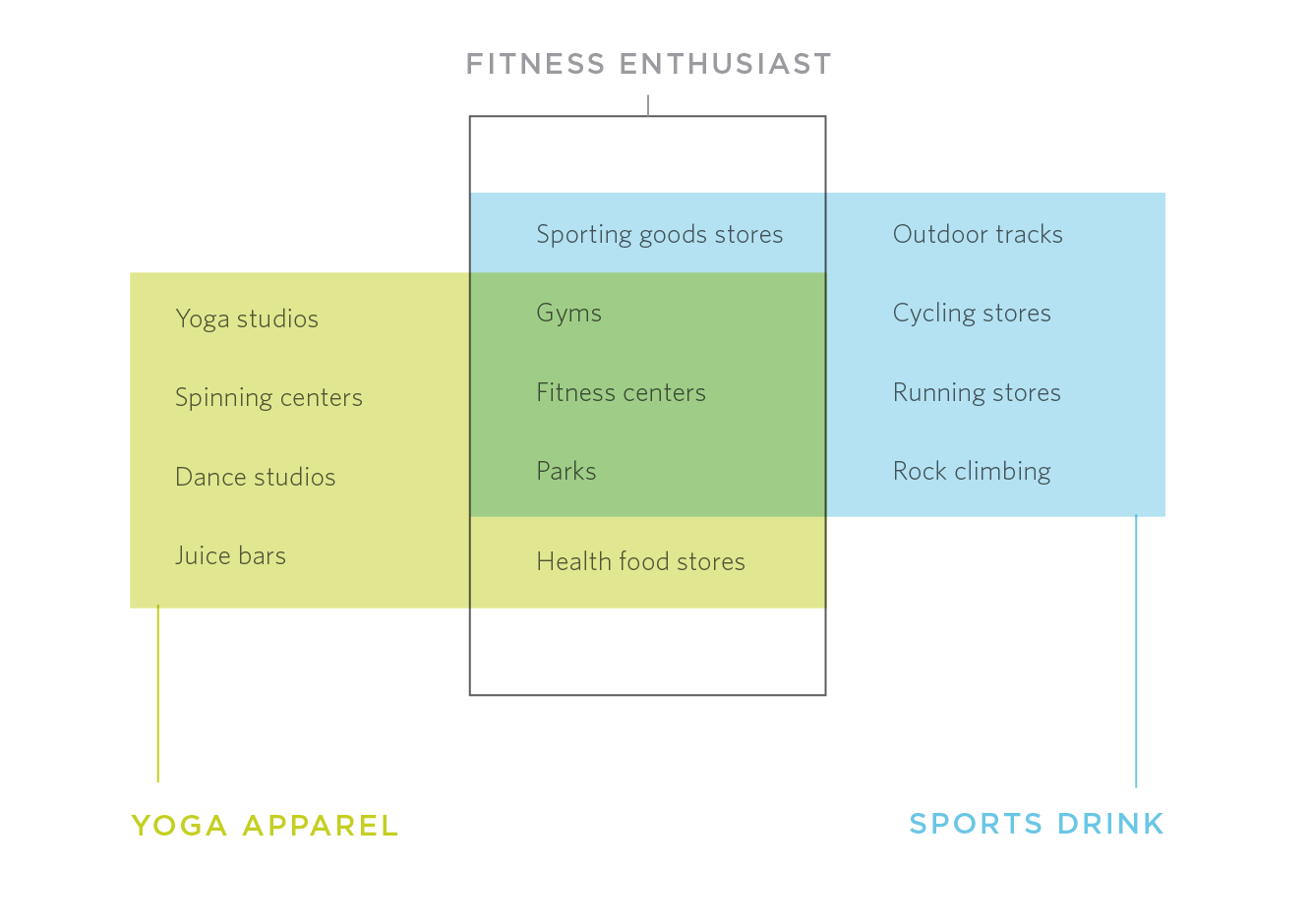 Location-based ad targeting is only as good as the data underpinning it. As part of Geopulse Audience, Tailored Location Segments use only accurate and precise user location data, mapped to our Global Places data, the highest quality places data in mobile marketing, covering over 65 million places in 50 countries.
With our easy-to-use self-serve tools, we're making this capability broadly available in both programmatic and direct sales environments, removing the need for ad ops or engineers to create complex queries on backend databases. Tailored Location Segments is extremely accessible and is being made available to marketers through all of our media partners including InMobi and StrikeAd.
We caught up with our partners StrikeAd and InMobi who have used Tailored Location Segments in campaigns and here is what they had to say:
"The level of customization available through Factual's Tailored Location Segments is what really stands out from the other location based audience offerings in the marketplace," said Alex Rahaman, CEO of StrikeAd, a leading cross-device, programmatic buyer. "Marketers are now truly able to build the audiences they want to reach, based on physical real world consumer behaviors."
"InMobi has been able to enrich its mobile consumer data of over one billion monthly active users with Factual's geo-data and geo-expertise," stated Anne Frisbie, InMobi's VP/GM for Global Alliances to GeoMarketing. "By doing this, InMobi​ — in partnership with Factual — is able to offer brands the ability to buy enhanced mobile audiences that are informed by geo-intelligence. InMobi believes that mobile consumer geo-intelligence is an important consumer signal for improving overall mobile audience targeting."