Changes in our Global Places Data – Q1 2015
The global business landscape is not static. Places open, close, move, shift ownership, update their names, and change in all other manner of ways every day. So, we put in a great deal of effort to continually ensure that the Global Places data we provide is the most accurate snapshot of the real world.
Below is a summary of some changes that we've made since our last update. In the 11 countries listed here, we added about 6.4 million places, discarded about 8.8 million old records, and updated at least one field1 in 10.4 million records.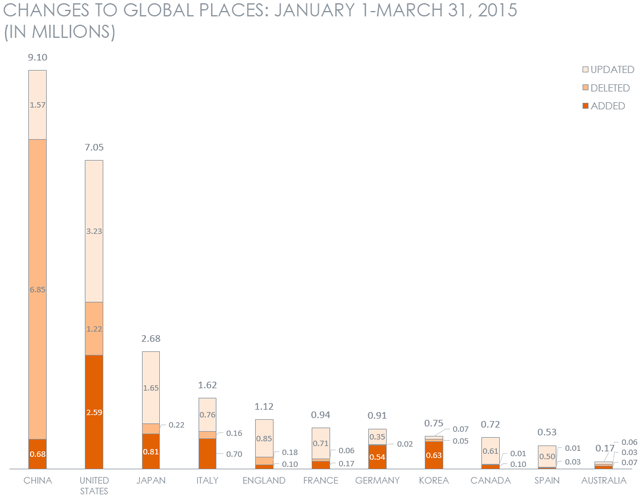 See the breakdown of these updates by field in the chart below2.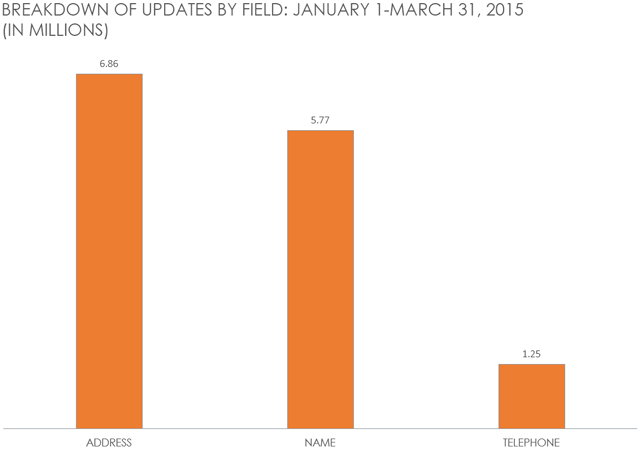 It's a tough job staying on top of the world's places, but we're up to the challenge.
– Julie Levine, Marketing Associate
Notes:
Fields include: address, address extended, country, locality, name, PO box, postcode, region, telephone number.

Note that some records had updates to more than one field, thus the number of updates is larger than the number of updated records.