Changes in our Global Places Data – Q2 2016
At Factual, we keep our Global Places data set as up to date as
possible to help ensure our partners have reliable places data. To give you an idea of how much can change,
the following report analyzes a subset of Factual's 50 countries: Australia, Canada, China, France, Germany, Italy,
Japan, Spain, United Kingdom, and the United States. When looking at our updates to these countries over Q2 2016,
we've added 4.83MM new places and removed 1.5MM businesses no longer in operation.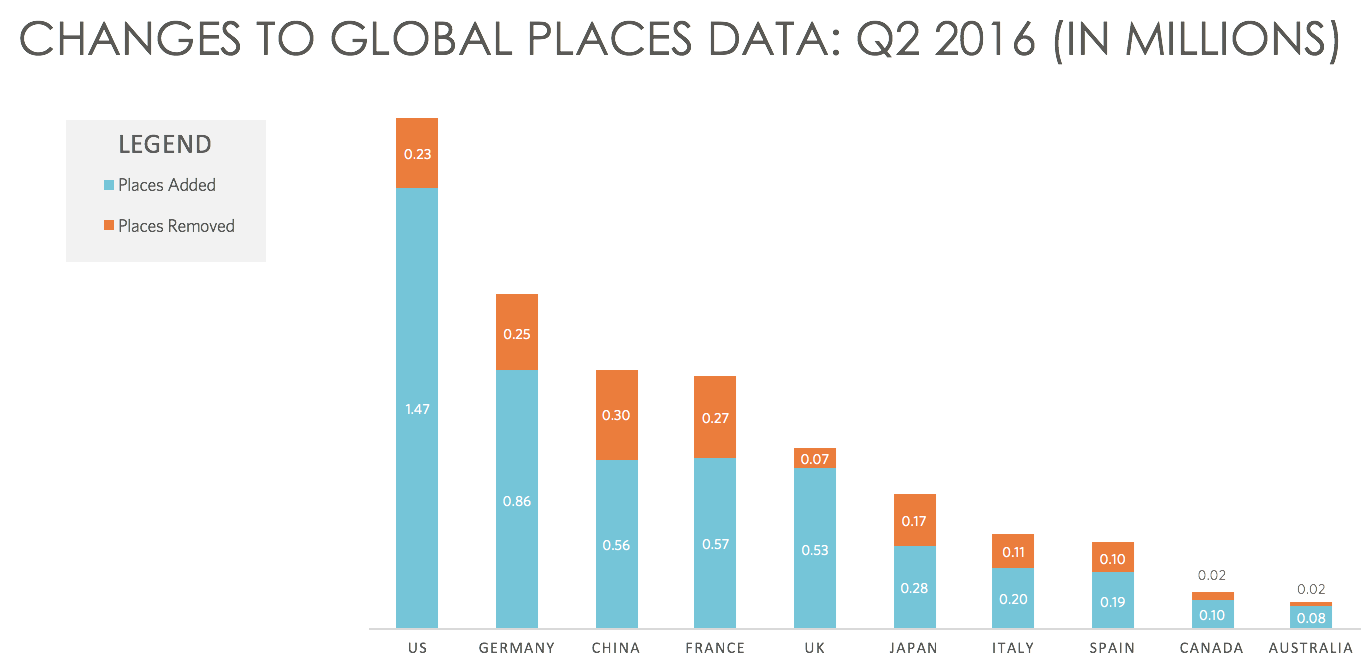 – Genie Alfonzo