Changes in our Global Places Data – Q3 2014
We know it's important to our customers that Factual data is always the best possible representation of places in the physical world. To keep up with the ceaselessly changing environment of businesses around the globe, we are always refreshing and improving our data — stripping out old listings that have gone out of businesses, adding new locations, revising changed contact information, and so on.
Here's a snapshot of some of the changes that we've made in the past three months. In the 11 countries listed here, we added about 6.7 million places, discarded about 5.6 million old records, and updated at least one field1 for 23.4 million businesses.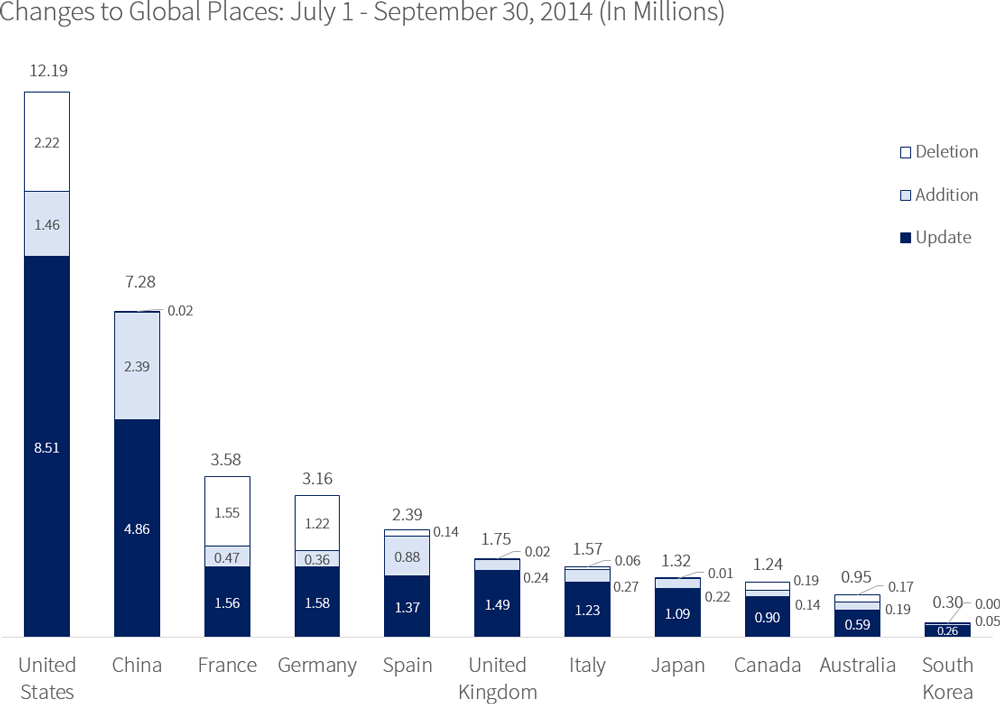 See the overall breakdown of updated fields for these 11 countries in the chart below2. Because we released Multiple Categories and Hours of Operation in July, updates to categories and hours of operation are not included.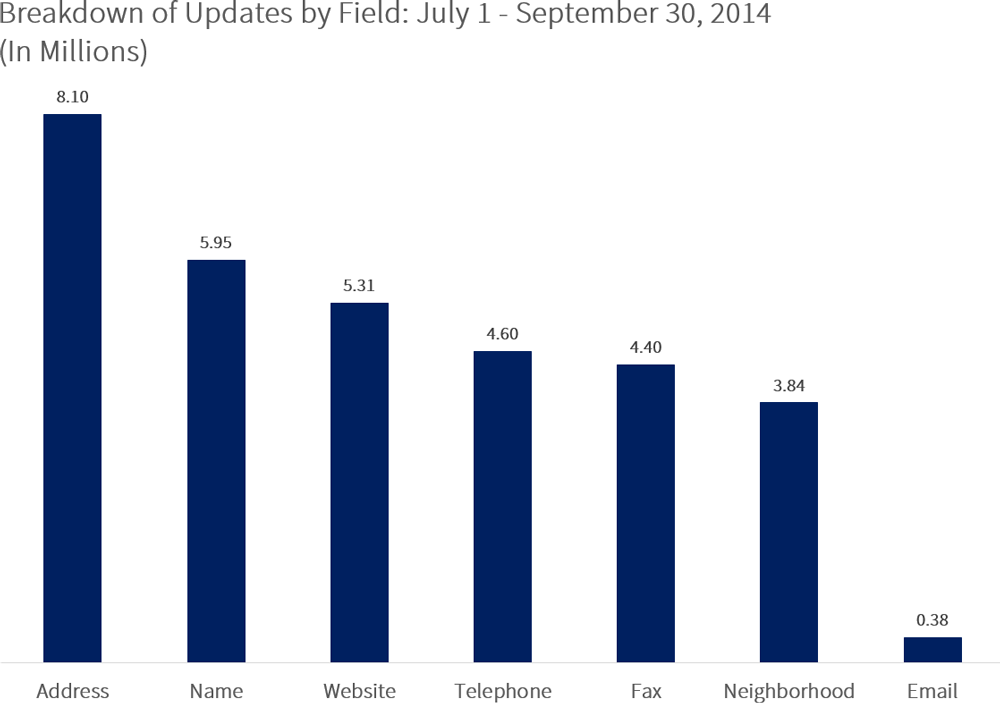 There's nothing like trying to capture all of the place data in the world to keep you on your toes.
– Julie Levine, Marketing Associate
Notes:
Fields include: address, address extended, email, fax, locality, name, neighborhood, PO box, postcode, region, telephone number, website.

Note that some records had updates to more than one field, thus the number of updates is larger than the number of updated records.