Changes in our Global Places Data – Q3 2015
At Factual, we are dedicated to keeping our Global Places data clean and up
to date at all times. We are constantly removing closed businesses, adding newly opened ones, and updating businesses
that have otherwise changed.
Below is a summary of some changes that we've made since our last update. In the 11 countries listed here,
we added about 4.3 million places, discarded about 1.3 million old records, and updated at least one
field1 in 5.0 million records.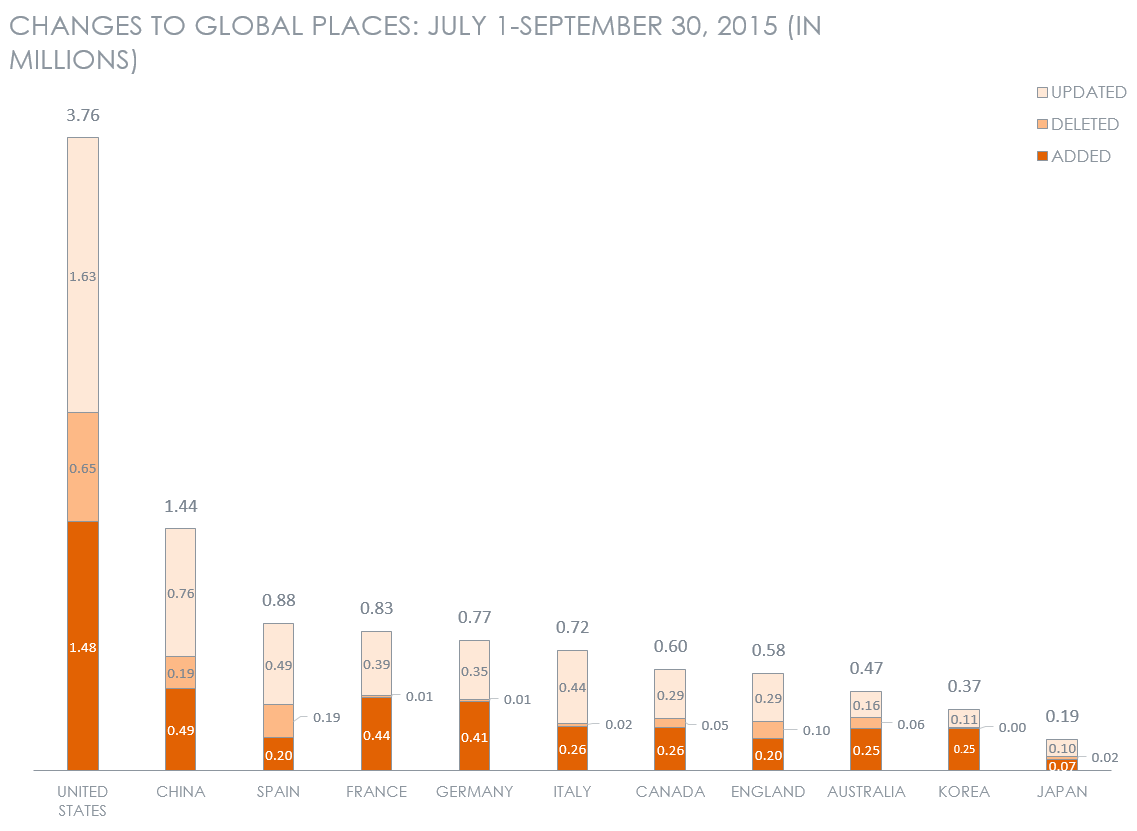 See the breakdown of these updates by field in the chart below2.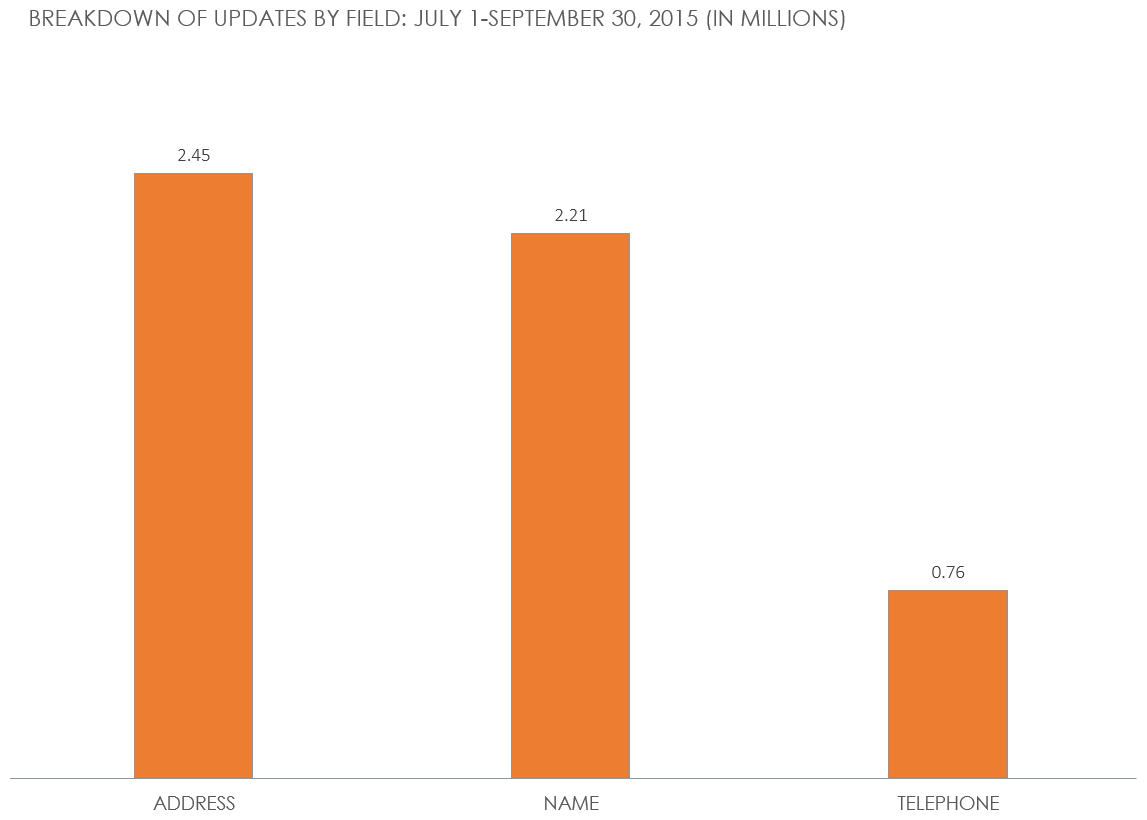 It's no easy task staying up to date with changes in the world's businesses, but our engineers love a challenge.
– Julie Levine, Marketing Associate
Notes:
Fields include: name, address, locality, po box, postcode, region, tel.

Note that some records had updates to more than one field, thus the number of updates is larger than
the number of updated records.