Changes in our Global Places Data – Q4 2015
When the world changes, Factual changes with it. That's why we made millions of updates to our Global Places in Q4 of 2015.
Since our last report, we've added 3.4 million new places, removed 1.4 million businesses no longer in operation,
and updated at least one field1 in 3 million places for the 11 countries below.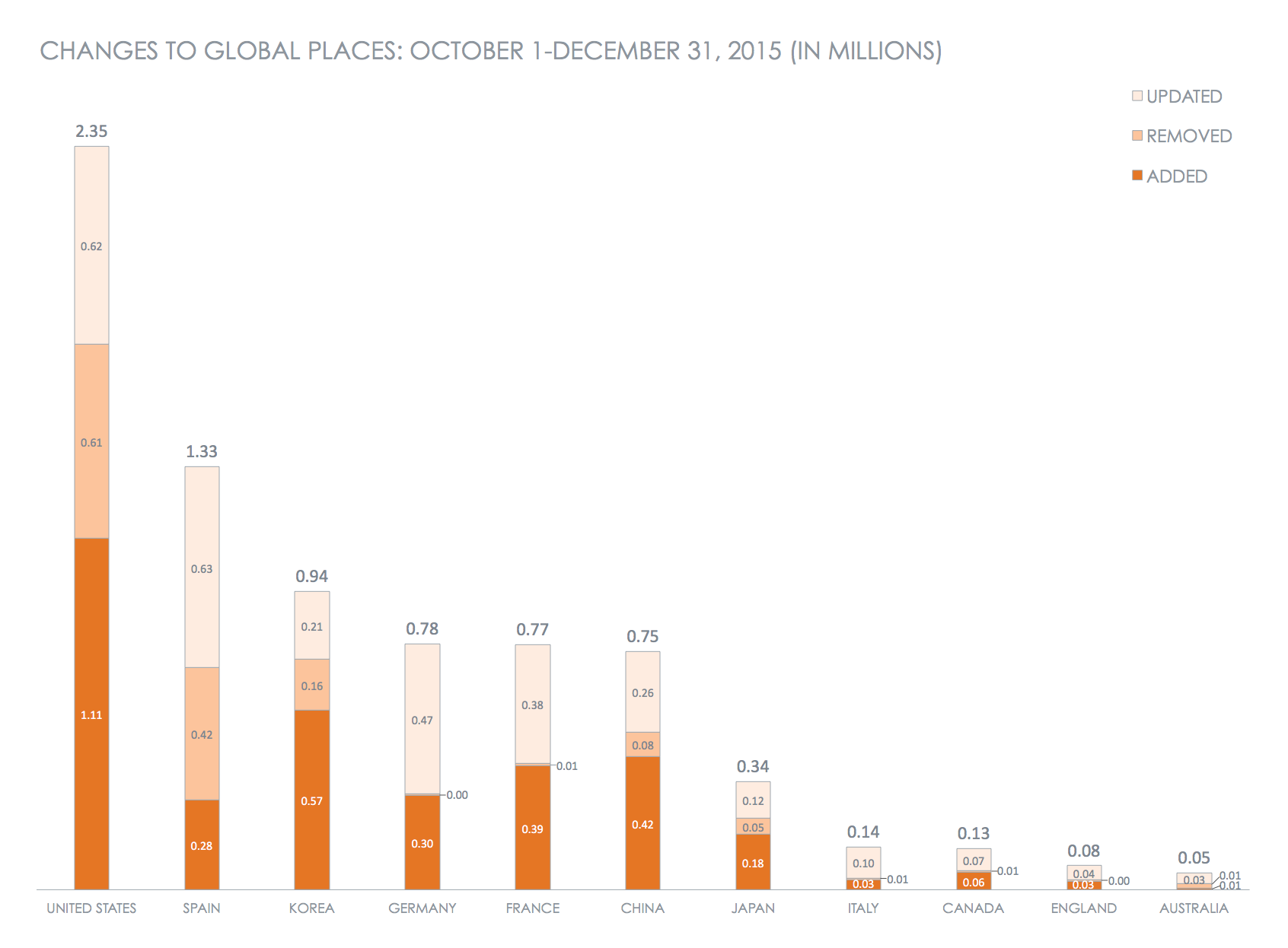 Breakdown of data updates for all 11 countries by field2: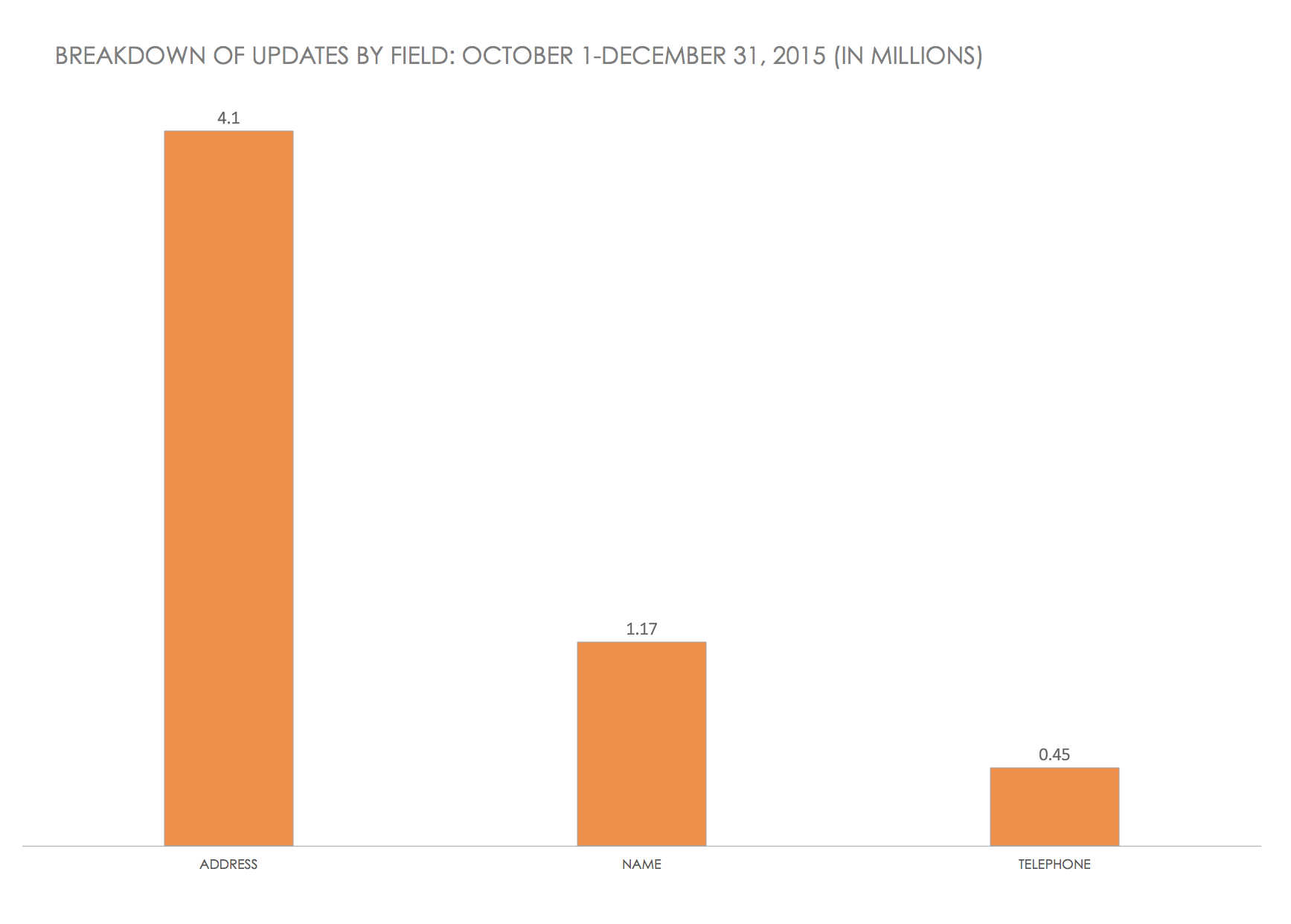 – Jenn Housel
Notes:
Fields include: name, address, locality, region, postcode, and telephone.

Note that some records had updates to more than one field, thus the number of updates is larger than
the number of updated records.