Coding on the Walls in Our New Office!
It's been a busy couple weeks for us here at Factual. Right on the heels of our Series A funding announcement (not to mention the holiday season), Team Factual packed up shop and moved into our new headquarters in the heart of Century City. It's a lot more spacious than our previous digs, and our amazing office gurus Melanie and Philip did a fantastic job designing the new place and having it up and running our first week.
But perhaps the best thing about our new office are the dry erase walls! And as you can see from the photos below, it's a feature that our engineers are already taking advantage of: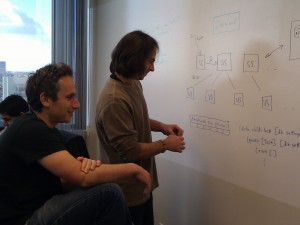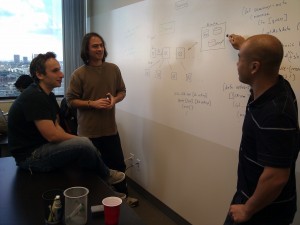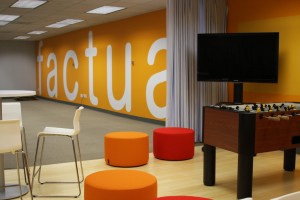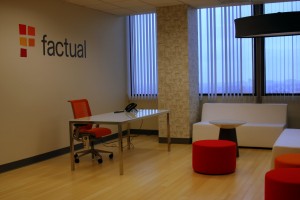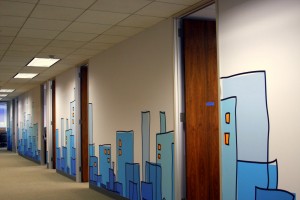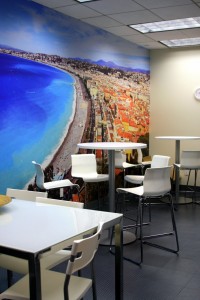 For future reference, here's our new address:
1801 Avenue of the Stars
Suite 1450
Los Angeles, CA 90067
Needless to say, we're excited about our new home, and look forward to building up Team Factual in the new year! (We definitely have enough wall space to accommodate some more engineers.)
Happy Holidays!
– The Factual Team