Data Buzz: The Most Caffeinated Cities in the US
According to a survey by Zagat, 87% of Americans consume at least one cup of coffee each day; 68% purchase their coffee from a store (as opposed to making their own at home or work)1. So it's no surprise that there are around 100,000 coffee establishments in the country today. Using Factual's Global Places, we took a look at the ratio of residents to coffee shops in the nation's most populous MSAs2.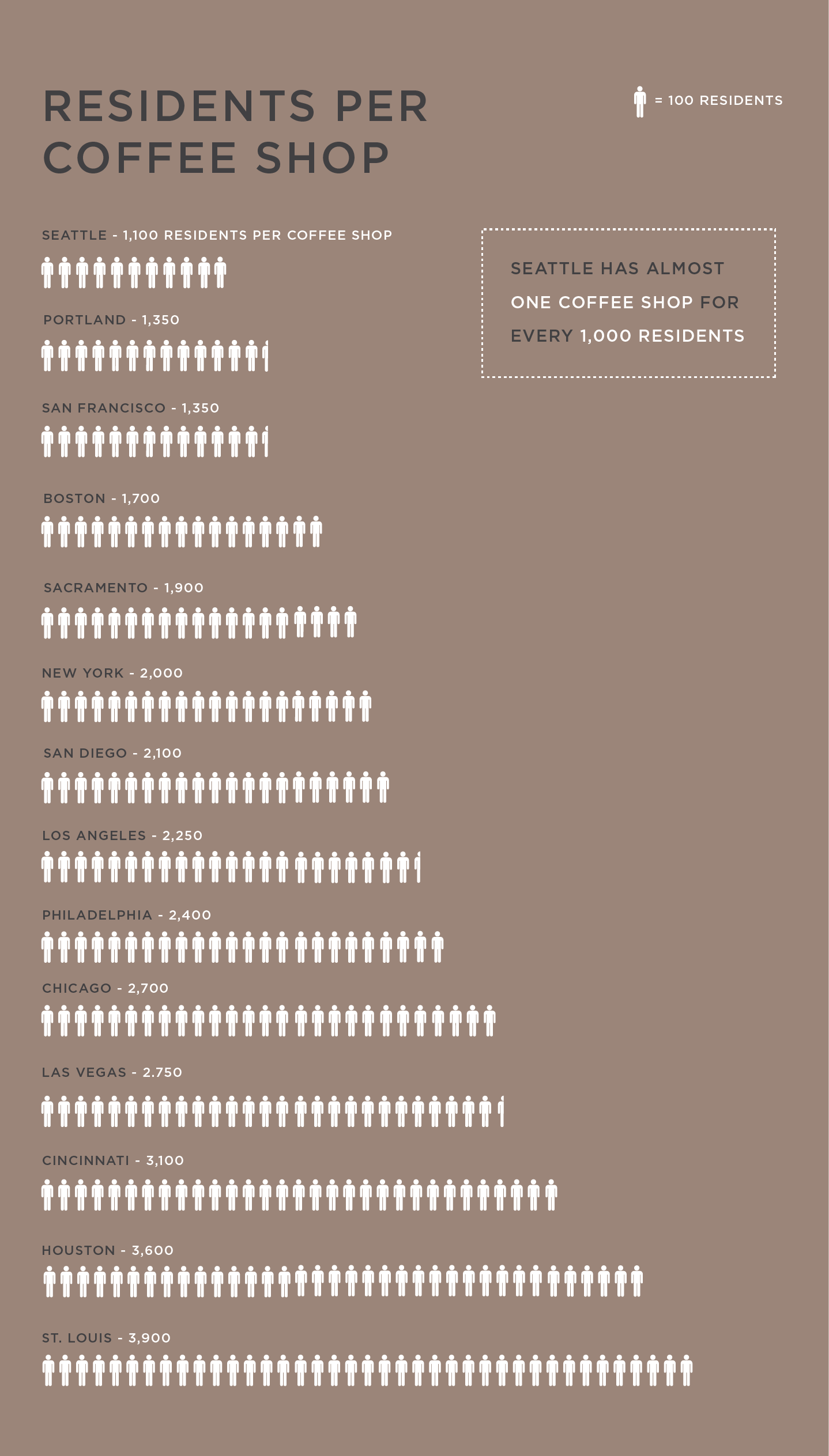 Interestingly, several of the MSAs with the fewest residents per coffee shop (or most coffee shops per capita) did not gain this distinction by becoming overrun with name brands such as Starbucks, Dunkin' Donuts, The Coffee Bean and Tea Leaf, and others. The chart below shows the percent of coffee shops in each MSA that are not part of major chains3.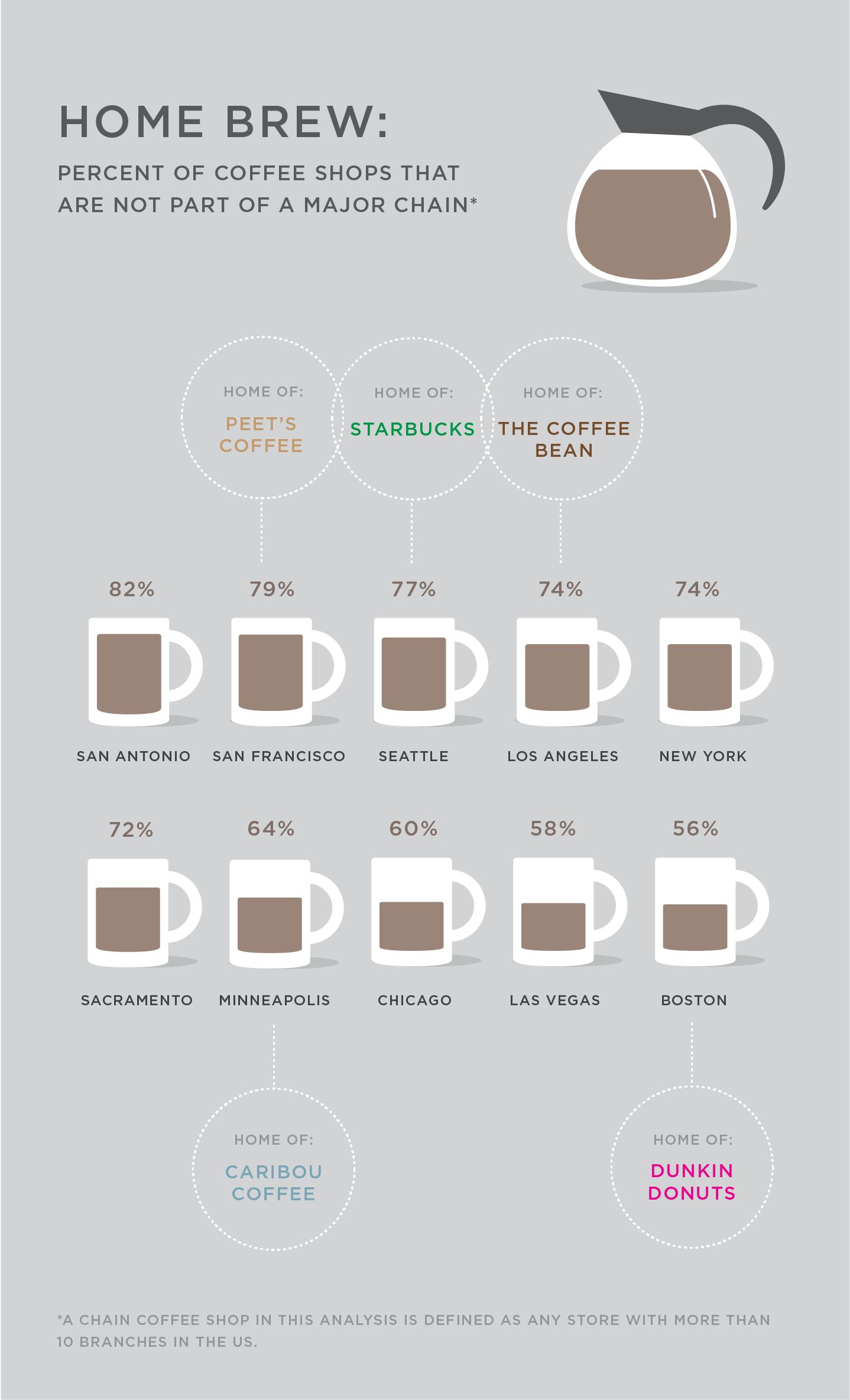 – Julie Levine, Marketing Associate
Global Places has over 70 million business listings and points of interest in 50 countries. This data is used to power our location based mobile audience and geofencing solutions.
Notes:
Populations based on 2014 Census Estimate.
A "chain" coffee shop in this analysis is defined as any store with more than 10 branches in the US.