Factual & InMobi Partner to Enable Location-Based PMPs through InMobi Exchange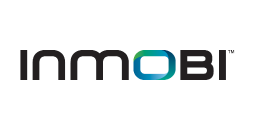 Factual is excited to announce an expansion of our current partnership with InMobi to include the release of our high quality location-based audience data within private marketplace (PMP) environments on InMobi Exchange (IX), powered by Rubicon Project. This endeavor is emblematic of the growing trend in data-driven advertising, the rise of private marketplaces.
PMPs provide ad buyers with a customizable environment where both premium inventory and audiences are available for purchase via programmatic buying. The benefits include access to clean data, automated efficiency, control over frequency, accurate measurement, precise audience targeting, brand safety, and transparency. In 2016, PMPs are projected to be an $8.6 billion industry1.
Increased control creates tremendous value for a buyer. Let's say a major CPG brand would like to run targeted advertising against an audience such as NFL enthusiast for the release of a new snack food leading up to and during the Super Bowl. If the brand was to buy through a PMP, their DSP would have priority to bid on a curated set of impressions tagged for NFL enthusiasts. Without a PMP, the brand's DSP would have to filter through the entirety of the bid stream to locate this very niche audience. This is one example of how a PMP can provide precision targeting and brand safety in an automated environment.
Thanks to our partnership with InMobi, Factual can equip publishers, advertisers and platforms with the most advanced programmatic buying alternatives in the market today. With this release, Factual continues to fulfill our mission to provide the most comprehensive and actionable location-based data to the market to help drive innovation.
Notes