Hackers and Founders Factual Hackathon Re-Cap
This past weekend, Factual hosted a terrific open data hackathon at the Hacker Dojo in partnership with Hackers & Founders. For two days, a number of developers worked around the clock, either individually or in teams, to build applications using Factual data. (Occasionally taking breaks to partake of the free food and beer.)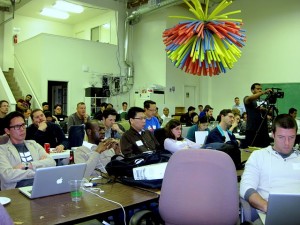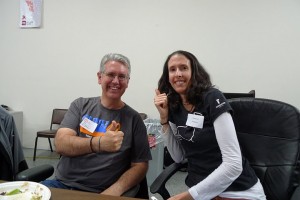 At the end of the hackathon, the judges were quite impressed to receive a total of 15 submitted apps! These apps utilized a wide range Factual datasets (local, education, heath, wine), aimed to solve a variety of real-world problems, and demonstrated tremendous creativity on the part of the developers. First prize was awarded to Alexander Gaber and Nick Reed for Chex.me, an automatic multi-platform "check in" app that utilizes our US POI dataset. However, the judges were so impressed by all the submissions that they awarded a 2nd prize (Cancer Mobile App), two 3rd prizes (Whereblocks, Gluten-Free App), two honorable mentions (Wondergraphs, LifeMeter.me), and awarded the remaining developers $50 just for participating.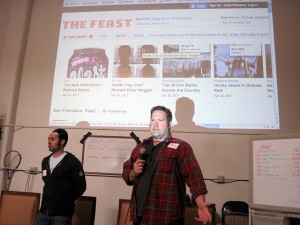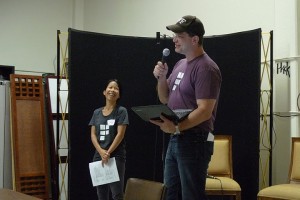 During the weekend, attendees were also treated to several stimulating talks and presentations. On Saturday, Pete Warden moderated a panel entitled "Beyond Local Search: Local Data Connecting the Real World." The panel included Steve Coast (Bing Mobile, OpenStreetMap), Greg Lindahl (Blekko), Darian Shirazi (Fwix), and Max Ogden (Code for America). It was a great discussion, with some memorable quotes (Lindahl: "For those of you who've read your Dante, I'm sure there's a special circle of hell reserved for the people who build restaurant websites").
(Hackers & Founders / Factual Hackathon Reel from Factual on Vimeo.)
On Sunday afternoon, Alan Braverman (Fwix) and Alejandro "Spike" Perez (Index Tank) gave brief demos of their technologies and how developers can use them.
And later that evening, Marten Mickos (former CEO of MySQL, current CEO of Eucalyptus Systems) answered questions from Factual's Tyler Bell, as well as from the audience. Among other things, Mickos talked about why MySQL's distributed office culture was so central to its success, his thoughts on enterprise software vs. the cloud, and what it takes to be a successful tech entrepreneur (Mickos: "You don't have to be in Silicon Valley, but Silicon Valley has to be in you").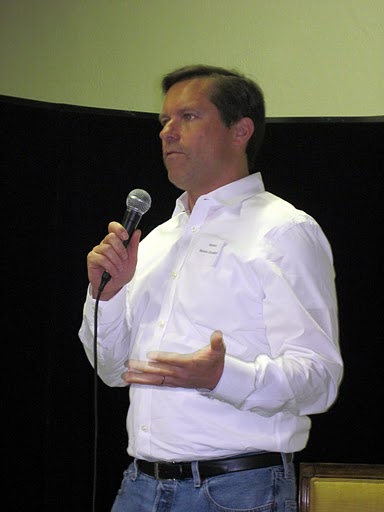 Overall, it was a fantastic weekend of hacking, collaborating, and idea-sharing that far exceeded our expectations. Our special thanks to all the developers who attended, our panelists and guest speakers, and to Jonathan & Laura Nelson of Hackers & Founders, without whom this event couldn't have been possible.
See you at the next hackathon!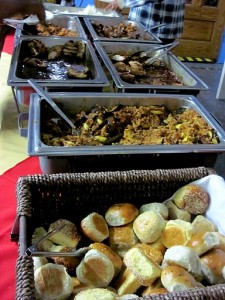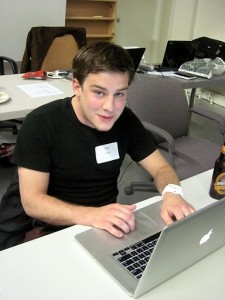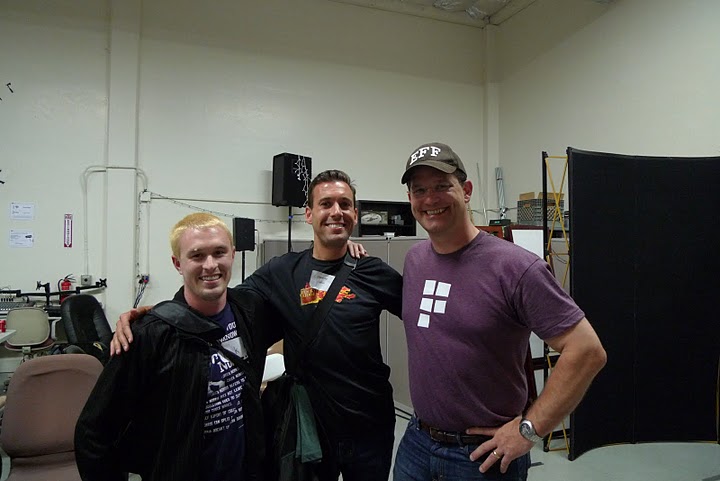 </a>
–The Factual Team