Hacking It Out: Factual At Pennapps
This past weekend, I had the privilege of returning to my alma mater, the University of Pennsylvania, for the tenth installment of PennApps. PennApps is one of the country's largest student-run hackathons— an event where students gather from around the world to spend thirty six hours coding and building new products from scratch. Partnered with Andreessen Horowitz, Factual had the opportunity to send me and my coworker to serve both as mentors and judges for the incredible student teams.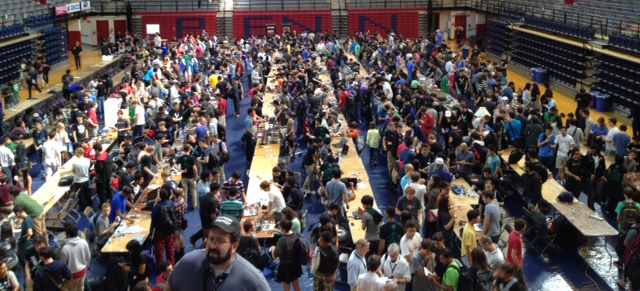 View of the project expo, where teams demoed their hacks.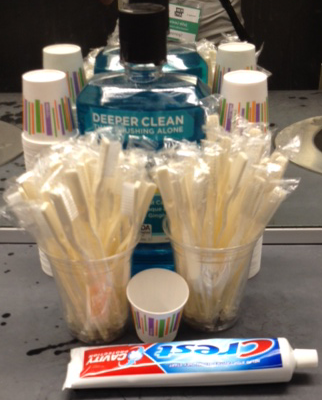 It was impressive to see participants, some not yet through with high school, creating engaging games, polished apps, hacked hardware solutions, proofs of concept, and even full prototypes. Thrown in were two days of company tech talks, great local food, and all the provisions you need to live out of the engineering quad (even toothbrushes and inflatable mattresses).
In recent years, hackathons like PennApps have become a major part of the learning experience for young engineers. Students are traveling in droves to schools around the country for their chance to code, create, and compete. The culture of experimentation and taking opportunities to step away for a time and stretch oneself as a developer is one that resonates strongly at Factual (baked into our annual calendar are a series of hackathons— during these everyone from engineering to business development takes forty eight hours to focus on fun and exciting problems they don't normally have the bandwidth to tackle). In light of this, supporting budding engineers at PennApps is just a start.
Keep an eye out for Factual mentors at these upcoming hackathons:
We can't wait to see all of the exciting ways that students find to build products with Factual data.
Happy Hacking!
Julie Levine, Quaker, Factualite