INDUSTRY REPORT: Navigating Mobile with Location Data and Measurement
As mobile pushes forward as the dominant consumption platform, new opportunities arise for both publishers and advertisers. Publishers can now identify unique audiences for their advertisers, advertisers can create new strategies for their brands, and together they can optimize mobile experiences for consumers.
We teamed up with Digiday to ask 369 publishers how they've adapted to mobile-first strategies and how they're using location-based data to collect meaningful insights on consumers. Here's what we learned.

TARGETING RESOURCES ARE MOVING TO MOBILE
There's no question that targeting resources are moving to mobile from desktop. Publishers, on average, target 63 percent of their users on mobile apps. Desktop and mobile web targeting follow far behind at 19 and 18 percent.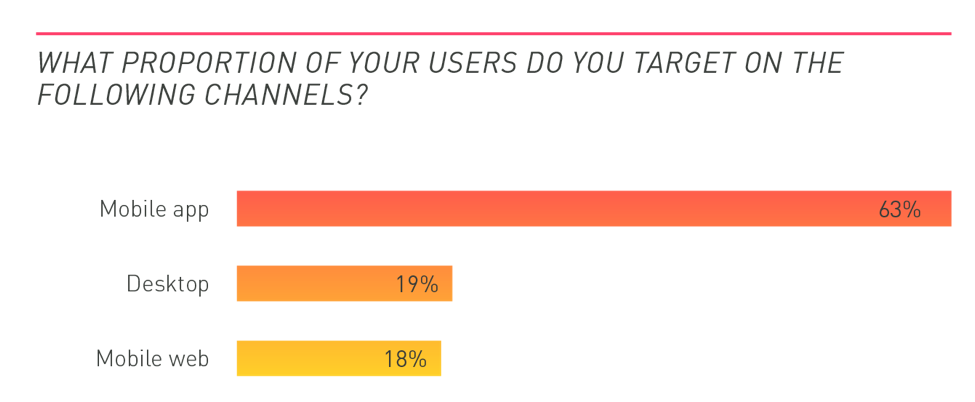 CONVERSIONS NEED MORE FOCUS
Only nine percent of publishers surveyed are using conversions as their main measurement tactic when gauging advertising success on their platform. That being said, it's not surprising that only 14 percent of publishers reported their advertising partners are 'very satisfied' with their metrics. There is massive opportunity for publishers to provide better metrics to their advertisers.
LOCATION-BASED TARGETING IS THE NEW NORM
Most publishers (76 percent) are leveraging location data, citing they 'always' or 'usually' use their data to provide some form of geotargeting. Thirty-one percent of publishers cited they are using their data to create location-based audiences.
SCALING FIRST PARTY DATA IS A CHALLENGE
The good news is that almost all publishers (94 percent) are collecting first-party data on their users. However, 78 percent of publishers expressed an inability to scale those insights. While first-party data is valuable, it only offers information from a publisher's own audience. Most publishers (85 percent) are currently purchasing third-party data, but 61 percent are only working with one partner, so the data gathered is still limited. This shows an opportunity for publishers to collect more data by adding more than one provider.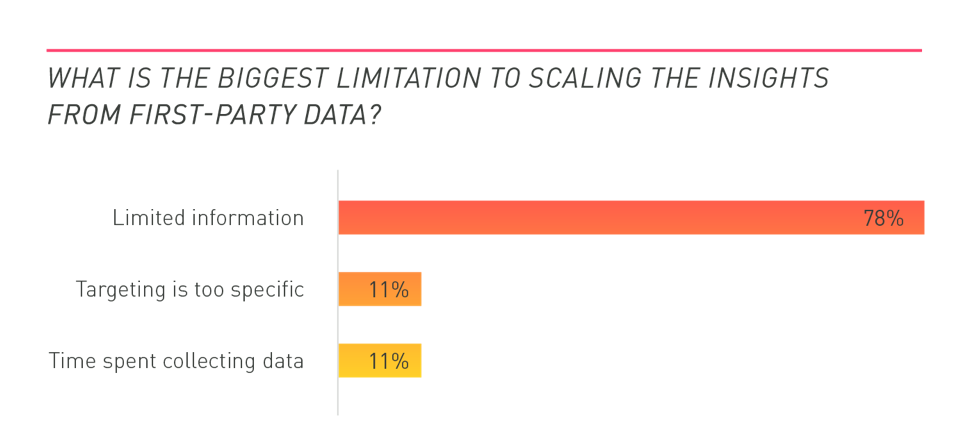 DATA TRANSPARENCY & QUALITY TAKE PRIORITY
When selecting a data partner, publishers are looking for data transparency (60 percent) and data quality (33 percent) as their most important considerations. The ability to target specific audiences and scalability should also be considered for long term success with advertisers. Without a focus on scaling the right metrics or resources, publishers may never reach the audience their advertisers have in mind.
Download the full free report to learn:
How publishers are adapting to mobile-first strategies
Where publishers are getting the majority of their data
Publisher priorities for data partners
Interested in learning more about Factual's location data for measurement? Contact our team here.