Keeping Up With the Times — Quarterly Changes in Factual's Global Places Data
At Factual, we're obsessed with data quality. The real world is constantly changing, so we continually update our Global Places data to ensure that it is the most accurate representation of reality possible. That means adding new businesses that pop up, removing ones that have closed, and updating attributes of those that have changed (like a new telephone number or address). There isn't a places dataset in the world that's perfect, but we're working hard to ensure ours is the best.
To give you an idea of how much underlying change there is to the data, we've pulled some metrics to summarize the evolution of our US Places data over Q1 2014. We made updates to at least one field in about 9.5 million records1. Furthermore, we deleted 7.1 million records and added 3.2 million.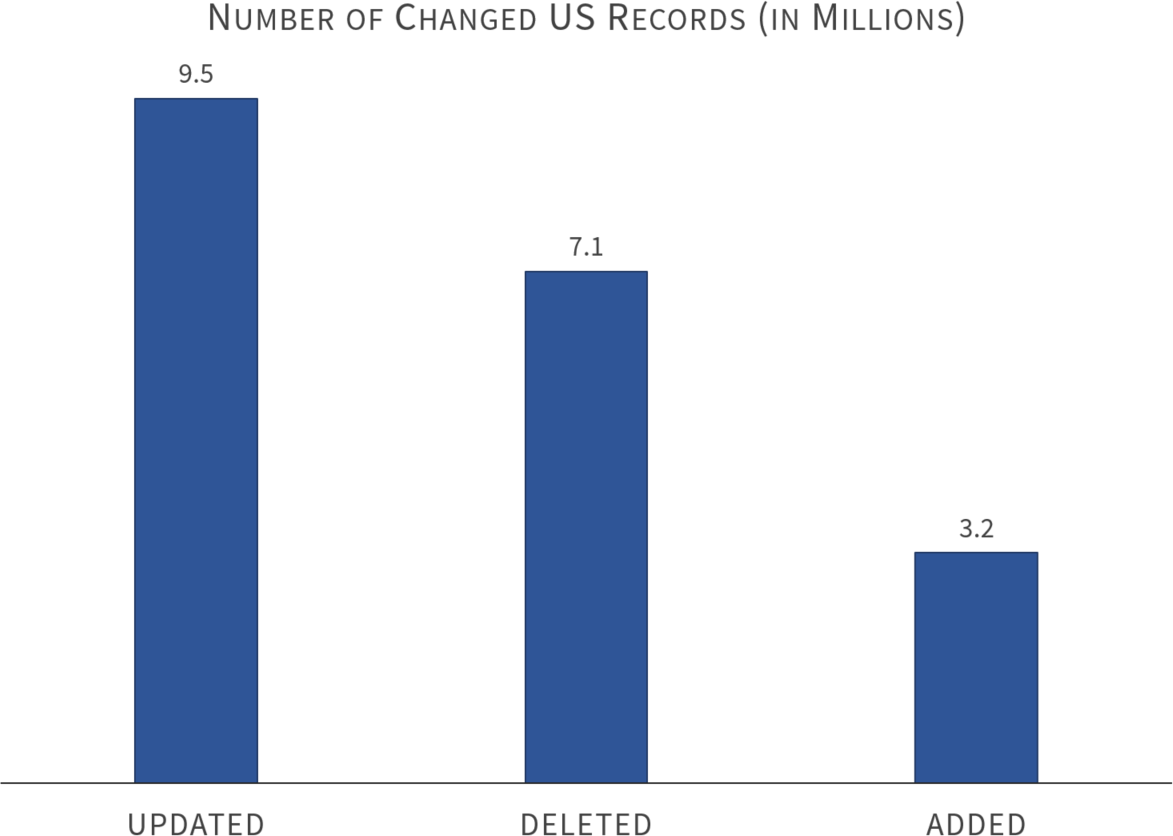 The chart below breaks down the relative number of updates to each field2.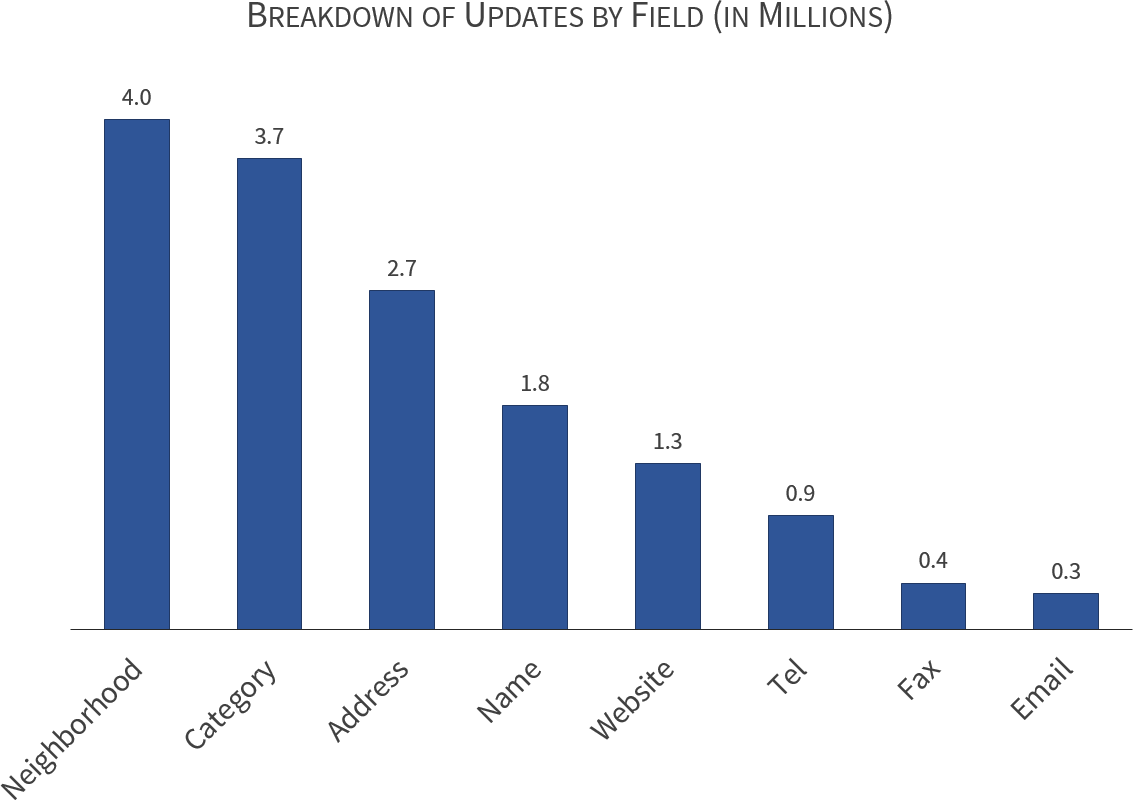 It's a challenge to keep up with constantly changing landscape of world places, but rest assured that we're on top of keeping our data fresh for you.
– Julie Levine, Marketing Associate
Factual's Global Places data contains over 65 million business listings and points of interest worldwide. To access our Global Places data, either use your existing API key (or get one here) or request a download.
Notes:
Fields include: address, address extended, category id, category label, country, email, fax, locality, name, neighborhood, po box, postcode, region, tel, website.

Note that some records had updates to more than one field, thus the number of updates is larger than the number of updated records.