Announcing a Partnership with MediaMath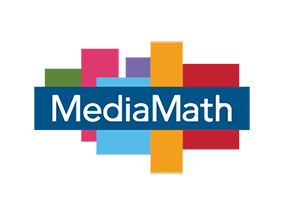 We are excited to announce a new partnership with global technology company MediaMath. MediaMath has integrated Geopulse Proximity into their TerminalOne Marketing Operating System™, enabling marketers to deliver high performing mobile advertising to users based on their real-time location.
MediaMath is the first partner to fully embed our Geopulse Proximity Designer into its platform. The union enables clients to design, build, and activate hyperlocal-targeting strategies directly within TerminalOne, yielding a seamless, end-to-end workflow. Activating these sophisticated and flexible geofences against MediaMath's unmatched global supply scale gives advertisers another method by which to drive and maximize long-term business outcomes.
The new offering leverages Geopulse Proximity's flexible and accurate global targeting capabilities, powered by our best in class Global Places data. Global Places covers over 95 million business listings and points of interest across 50 countries and is continually updated to help ensure freshness and accuracy. This same data is used by thousands of developers and companies including Apple, Facebook, Uber, and Microsoft.
Tanuj Joshi, VP Global Media Partnerships at MediaMath, commented, "We are excited to partner with Factual and offer the power of hyper-local targeting to our clients through our TerminalOne platform. TerminalOne delivers an omni-channel marketing platform for our clients and knowing where our clients' customers are helps them get a better understanding of who they are and how to engage with them. MediaMath believes this is a sophisticated way to share clients' message with the right people they're trying to reach, based on their location. Working on understanding how location unlocks new opportunities to identify and influence consumers while driving sales is very exciting, both for the industry and our advertisers."
MediaMath's global platform is a natural fit for Geopulse Proximity. The combination of our highly accurate global data with MediaMath's advanced targeting and measurement capabilities will create a highly competitive proposition that will deliver tremendous value to the programmatic advertising world. Our global roster of exchange and publisher partners all maintain extensive relationships with MediaMath and extending these to include targeting using our Geopulse products is a valuable way to drive location targeted marketing budgets as we head into the fourth quarter
Notes:

1. Background vector designed by Freepik.