Beyond Tables: A Look Into the Factual API
We're pretty excited that Factual was recently featured on Programmable Web alongside Google, Amazon, and Intuit. The article highlights the Factual's API (what's an API? find out on Wikipedia). Since we believe the API will play an important role in the future of Factual, we figured this would be a good time to explain exactly what it is and highlight some cool implementations of it on the web.
The Factual API provides developers with access to a vast repository of open data – literally hundreds-of-thousands of data tables across multiple verticals (restaurants, sports, health, etc.). Using our API, developers can leverage this data to build customized applications (graphs, widgets, mobile apps, etc.). In other words, our data, your way.
Factual's API is different than most data APIs because our data is open and editable. See something wrong? Make a correction. Is something missing? Add to the data. All of this can be done either on Factual.com or through an API implementation of our data on another site. The result is a living, breathing data repository that is constantly being added to, improved, and refined.
Here are a couple of examples of companies currently using our API:
Eatery Search uses our California Restaurants database to provide a visually engaging way to look up the health code ratings for Los Angeles restaurants.
Juggle is using Factual to populate a variety of its topic pages: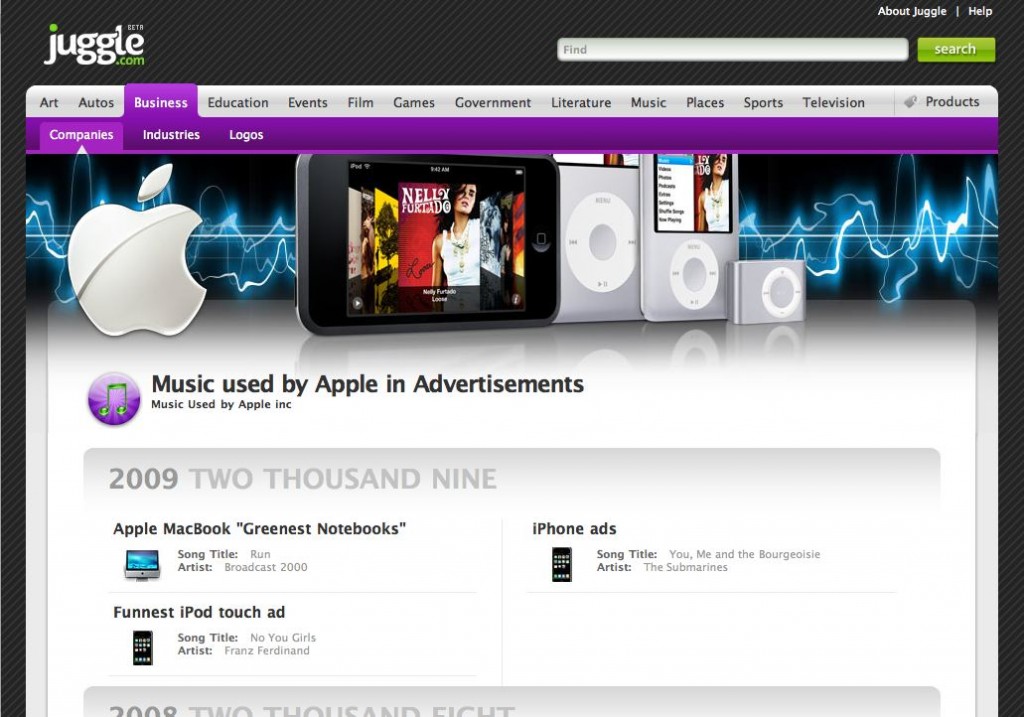 Kosmix is using Factual to provide content for their professional athlete pages: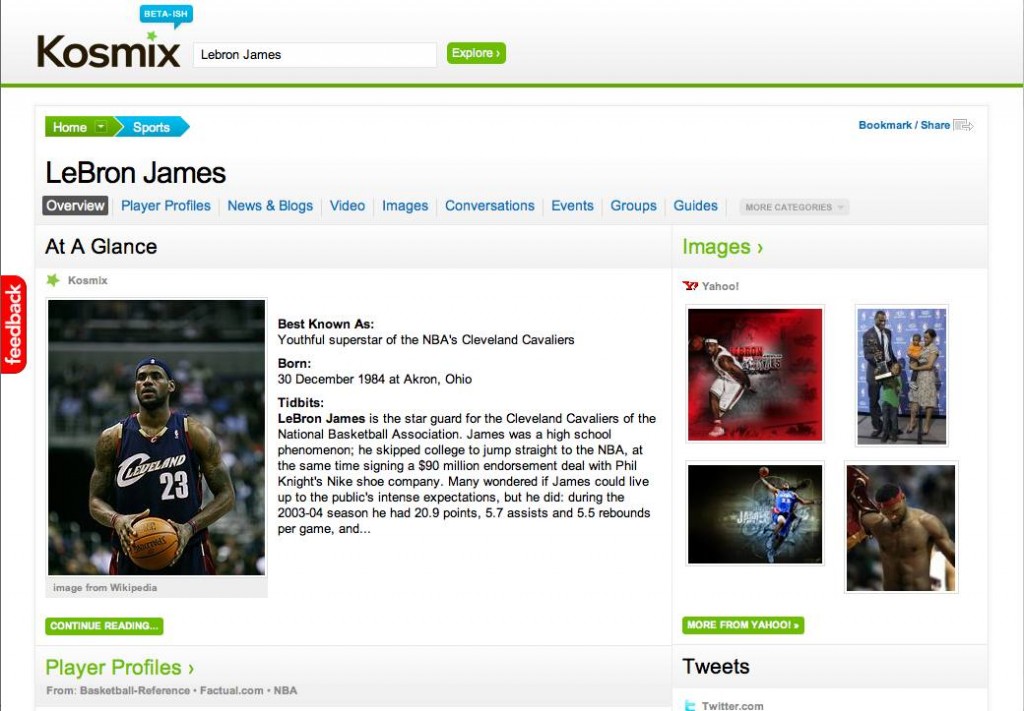 Livestrong is sourcing information from our extensive U.S. Cancer Physicians database: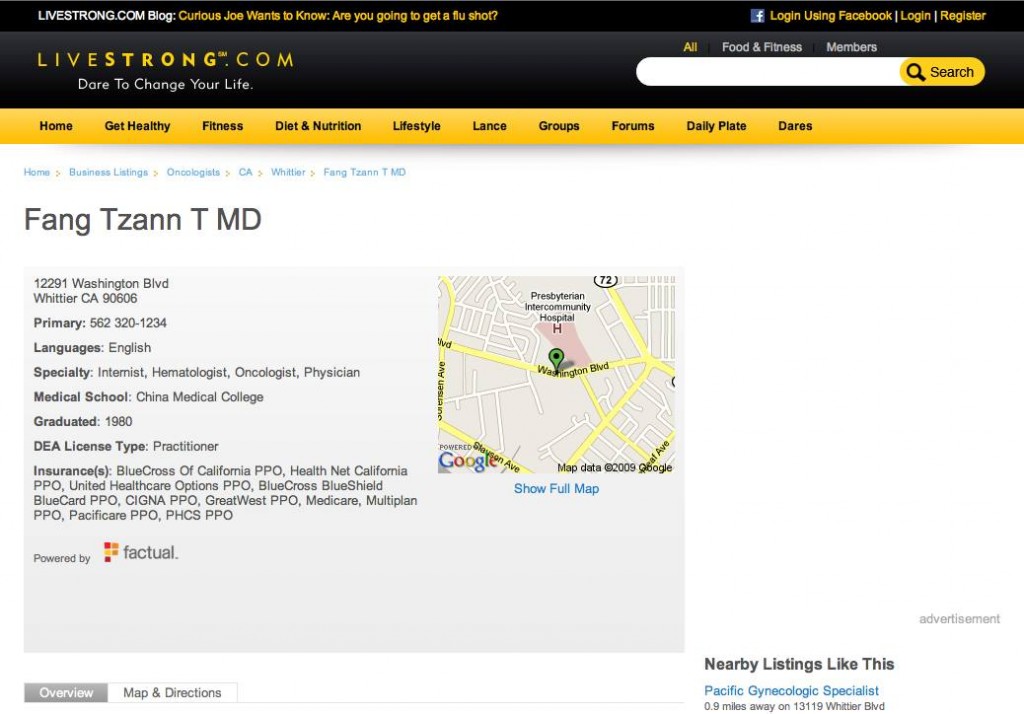 Factual's API is free to use, and over time we'll be layering in more advanced services for a fee. If you're a developer and interested in using Factual, visit our Developer page.
And follow us on Twitter @factual to hear about future implementations of Factual's API.
– The Factual Team