Three Reasons You Should Intern @ Factual
We know bright engineering students have many choices when it comes to finding a summer
internship position. With that in mind, we designed our Factual internship program to
provide real value to students. Those participating in the Factual internship program
will:
Work on real projects, such as creating data sets that are incorporated into Factual's products.
Learn how to work with a cross disciplinary team and see how our business runs as a whole.
Meet and network with the current Factual team and other interns through summer events and activities.
Program Structure
Every intern is assigned a dedicated mentor for the summer, as a formal guide for the
internship program. Mentors are experienced team members who will facilitate introductions
to fellow Factual team members, answer any questions throughout the duration of the program,
and provide support with the design and execution of the intern's summer project.
Week one is spent in orientation to learn about Factual's products and tools, and the intern's
team's specific set of responsibilities. After an overview of the company, the intern will
work with their mentor to create their summer project. This is a collaborative process
which aligns the project with the intern's interests and skills.
We treat interns as we treat full-time employees. They join all of their team's meetings,
stand-ups, and scrums, as well as any other meetings that are relevant to their projects.
At the end of the summer, each intern presents his or her project to the whole company. This
is an interactive discussion in which the interns are expected to be able to answer
questions about their project, much as they would if they were working here full-time.
Factual 101
As part of our orientation week, our interns will get a chance to meet with each
department, including marketing, sales, product, and other engineering teams, to learn about
what they do and how they fit into the overall organization. We host this so the interns
can get a comprehensive picture of Factual the company and Factual the business.
Transparency is important to us and we think this is valuable to the learning experience.
As part of the internship experience, we immerse our interns in Factual culture. We host
weekly events during the summer, which allow our interns a chance to get to know each other
and the rest of Factual. Many of these events are outside of the office to enjoy the full
Los Angeles experience. Past events have include Dodgers games, concerts at the Hollywood
Bowl, Korean BBQ and karaoke in Koreatown, and outdoor movie nights at the Hollywood
Forever Cemetery.
Interns are also welcome to join Factual's ongoing company activities. We have a weekly
book club, a serious board game group, Yoga and Zumba classes in the office, pickup
basketball, weekend soccer, and, of course, Factual's annual summer beach day.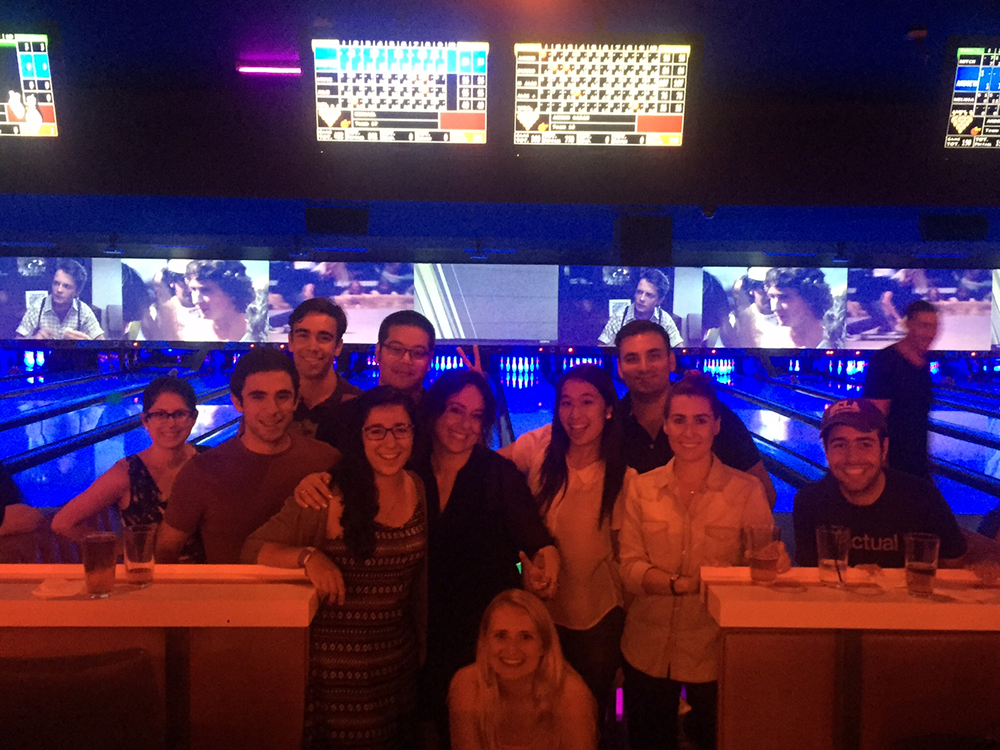 Intern bowling event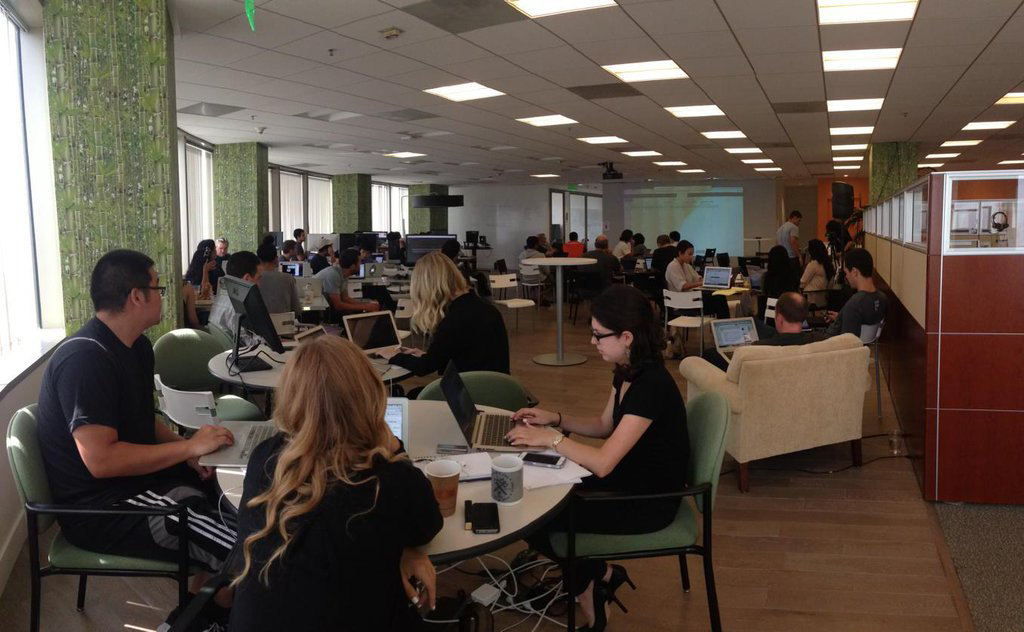 Interns join Factual's summer hackathon
Straight from the Horse's Mouth
All that being said, we want you to hear from former interns directly. We'll be following
this with a series of posts by former interns discussing their experiences here. If you
have any questions or are interested in being an intern here, please drop us a line at
recruiting@factual.com.